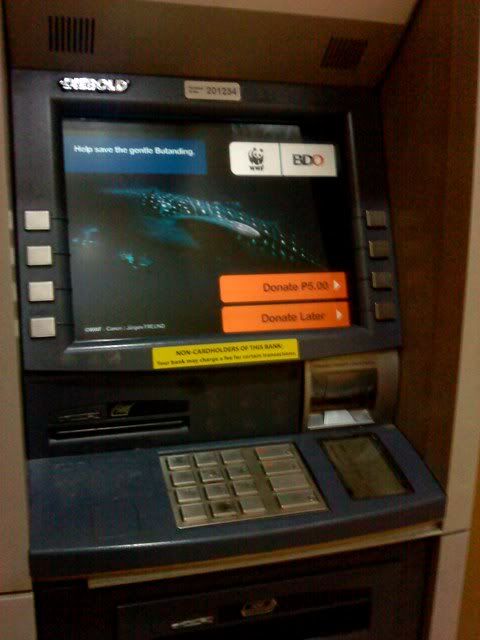 BDO masheeeen
When using the ATM, there is an option which inquires whether you want a printed receipt. Unless you really need it, please select the "No" option which means you do not opt to have a printed receipt.

Most people unmindfully choose the "Yes" option, then discard the generated receipt to the trashcan. Such a waste of paper.

"Print only when necessary."