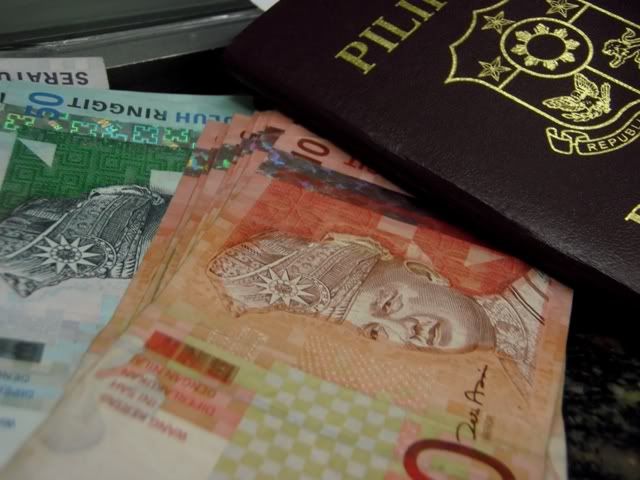 Malaysian Ringgit
PLANE FARE
We got a deal last year for the Kota Kinabalu flight from Manila. Cebu Pacific who regularly holds a Piso Fare seat sale every now and then offered seats for only Php150.00 per head, baggage not included. My friend Liz booked for the two of us, without return flight.Last August, I booked a return flight to Manila for RM114.89 under a Piso Fare (what a difference, right?).
With work and stress messing with my head, I made a terribly huge mistake in getting to the airport. Everything got mixed up, and it stuck in my head that I will be flying from the Diosdado Macapagal International Airport in Clark, Pampanga. I blacked out for a while, before everything got clear. I was supposed to fly Manila-Kota Kinabalu, but here I am at DMIA in Clark. It was too late for me to return to Manila and arrive at NAIA T3 on time…it was already less than 2hours before the flight schedule.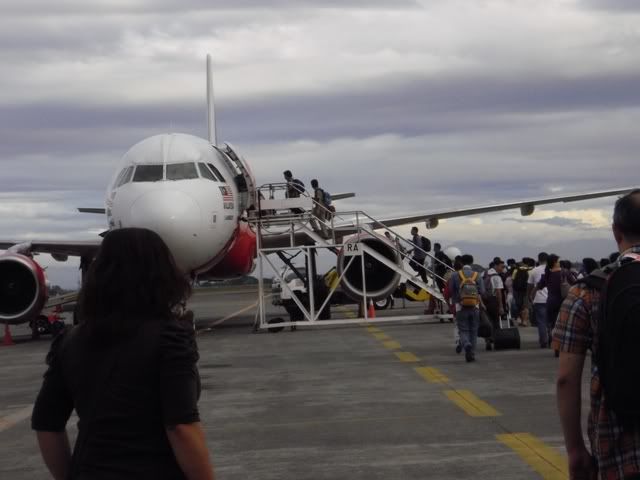 I thought those at Hot Seat will be seated first?
I don't have the heart to let everything go to waste, and I would not be defeated by unfortunate circumstances. With quick thinking, friend's constant support and luck on my side, I managed to book a flight the same day for Php4,416.00.
ACCOMMODATION
For my first night in Kota Kinabalu City, I was so lost that I tried asking for information from almost every people I met. I alighted from Wawasan Terminal from the BAS mini that picked me up in Tanjung Aru, and by the looks of it there isn't a cheap accommodation nearby. I had a list of cheap stays but I can't seem to find the backpackers' area. After too many flagging down of locals, I finally met a Tourism Officer who enthusiastically gave me the information that I needed. She pointed me to Jalan Gaya area, and recommended BB Café.
I will definitely stay here again
I practically walked from Wawasan Terminal to Jalan Gaya with my backpack. I had Borneo Gaya Lodge in mind, and was so lost when 2 nice strangers used GPS to track down the lodge. I checked-in for a night @ RM27 per night plus RM20 refundable deposit. It was a steal since they have an all-female dorm… probably the only one in Jalan Gaya. This is where I met Reina who had been my guide all throughout my stay.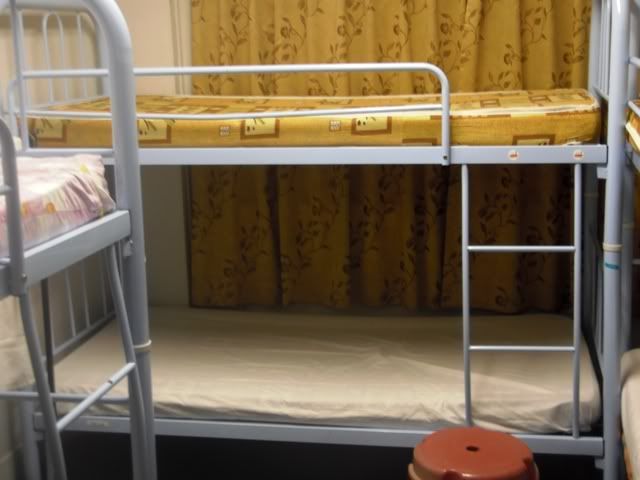 female dorm
For my climb up Mt. Kinabalu, I was already booked with Mountain Torq on a Via Ferrata climb package, and it includes a night of accommodation at Pendant Hut.
I returned to the city after my climb, optimistic about the availability of the same dorm. I arrived and found that Reina has checked-in at another lodge for the night… the all-female dorm was fully booked by students who were on a field trip. I was forced to shell out RM55 for a single room at the adjacent lodge. I was assured by the staff in Borneo Gaya Lodge that the dorm will be available again the next day. For the rest of my days in KK City, I stayed in Borneo Gaya Lodge so practically it became a second home.
FOOD
What gets me excited when I got out of the airport was the thought of all the new flavors that awaits me. My first meal was in Tanjung Aru, a dinner at a semi-Chinese restaurant whom I met a Filipina server Ate Letty. I ordered Nasi with Sweet and Sour Prawn and Sarsi. It was just so and so. The whole meal costed me RM8.50
shrimps were de-veined… amazing!
Since I was on a tight budget, I always opted to eat out in the nearby local food houses. My newfound friend Reina introduced me to her food haunts, welcoming me with a nice Roti Curry on the house. Nuryana, Sulawesi, Fong Ip… the normal Nasi Goreng fare costs RM5-6. Ordering Rojak in Nuryana triggered my aversion with anything Malay/Indian cuisine.
so different from the roti in Manila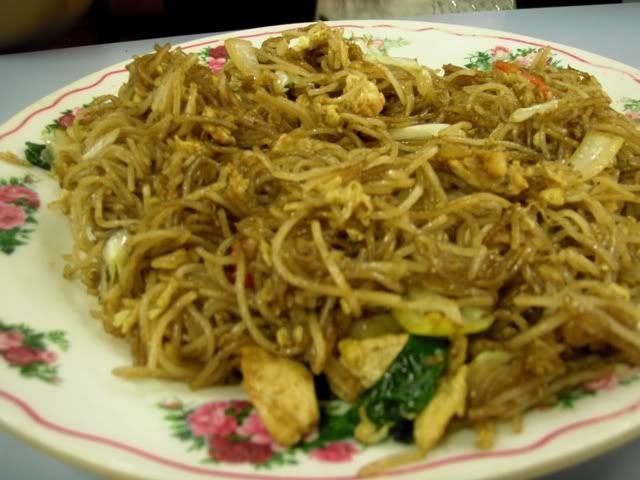 Meehon: just like our own bihon but with stronger flavor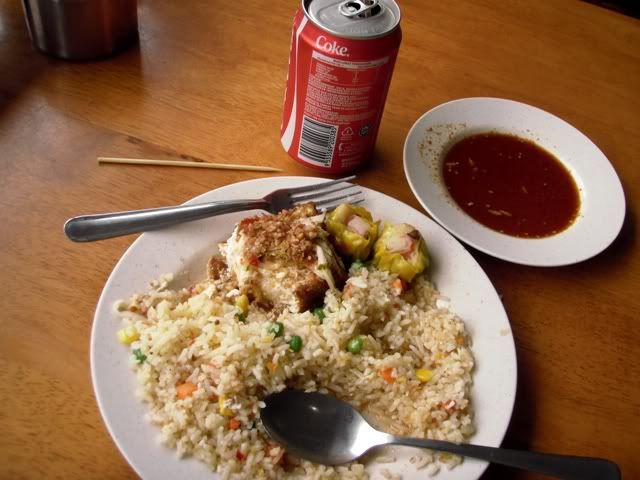 Tofu and crabstick with Nasi Goreng
To get breaks from these cheap fares, we went to the Seafood Nightmarket in Pasar. They are selling insanely large grilled prawns and lobsters. They also serve other grilled fares like fish, squid, chicken wings. We buy grilled seafood from one stall and eat in another store who serves amazing Nasi Goreng.
although expensive, this area seems to be a hit
let's rock all these nasi goreng and seafood!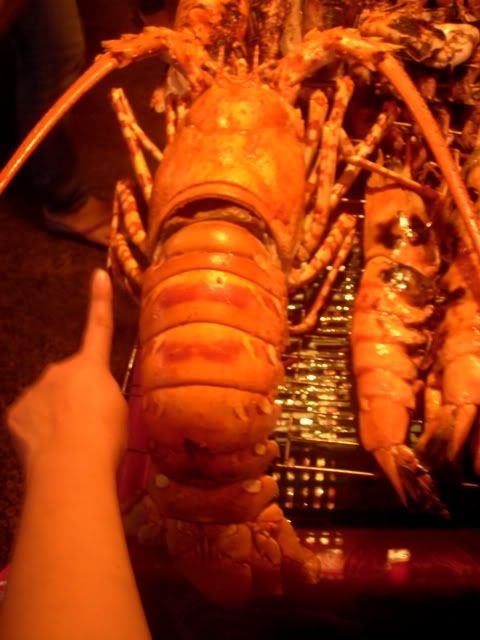 monster lobster!
The average cost here is somewhere between RM10-20 for a modest meal. If you want to indulge, prepare at least RM30. The area defies hygienic protocols, as I saw a girl pouring water on service pitchers using a "tabo" for waters in a "balde".
good thing I didn't drink their service water
The lodge provides free "breakfast" which mainly consists of bread, coffee, margarine, kaya and jams. Laban Rata provided a dinner buffet, of which I only ate salad, soup, bread, pansit and coffee.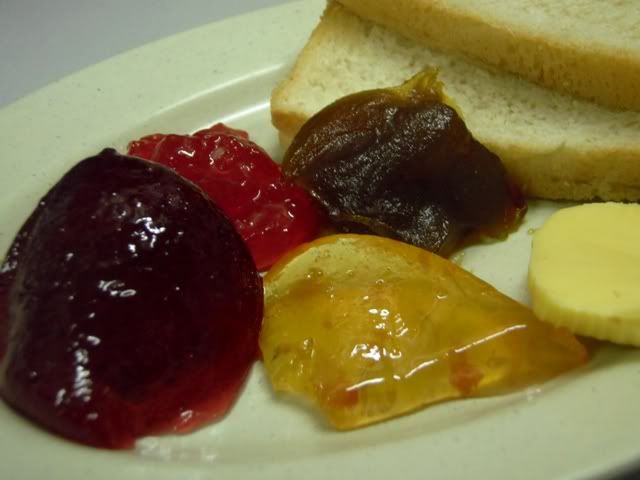 these for 7 days every morning….
dinner buffet - RM60, 2am breakfast – RM30, 10am brunch RM45
Twice I had a craving for western food and ate at Burger King...desperate for some French fries. The meal oozed of the spices that I have tried to avoid, and each time it costs RM11-15. Reina told me of the Krispy Kreme equivalent in KK City, the Big Apple. I chose a nutty version of the pastry. My final meal before leaving was in KFC at the KKIA2 airport. Everything tasted weird.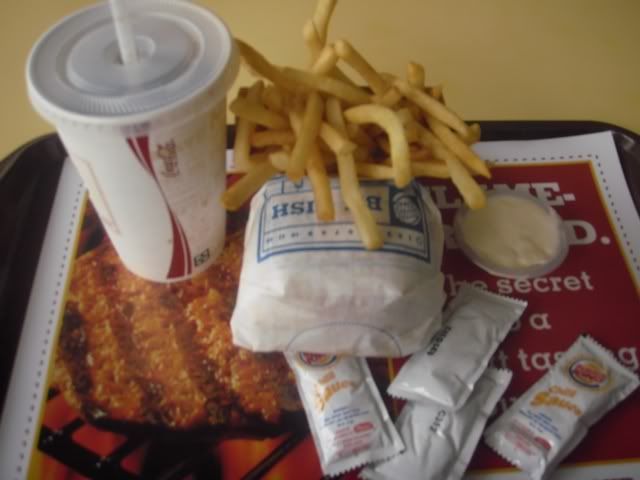 fries never tasted this delicious
RM3.05 apiece, with government tax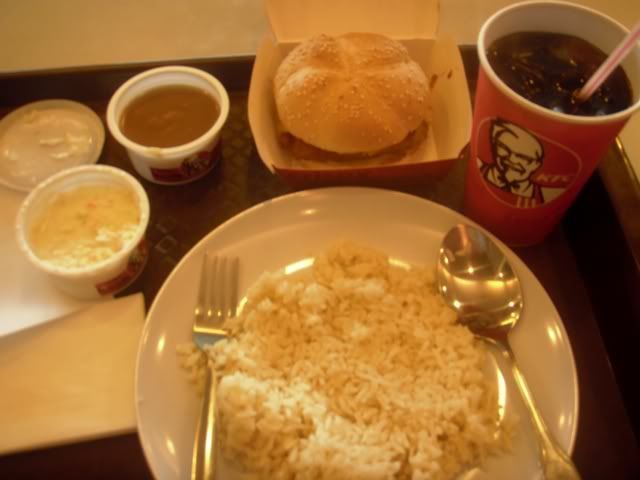 inulam ko yung fish patty
TRANSPORTATION
Kota Kinabalu City is practically small in area. You can walk from Jesselton Point to Wawasan Terminal. But some locals chose to ride the city bus that roams the area, which will set you back with RM0.50 per ride.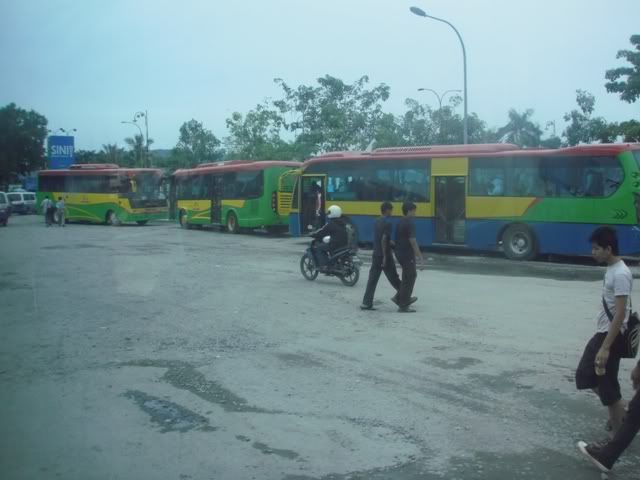 city buses at Wawasan Terminal
For provincial travels, you can head to Wawasan Terminal, Merdeka Field, or Express Bus Terminal for buses or BAS mini. I headed to Merdeka Field when I went to Kundasang area. I just don't like how it stinked in public transport.
ESTIMATED DAMAGE: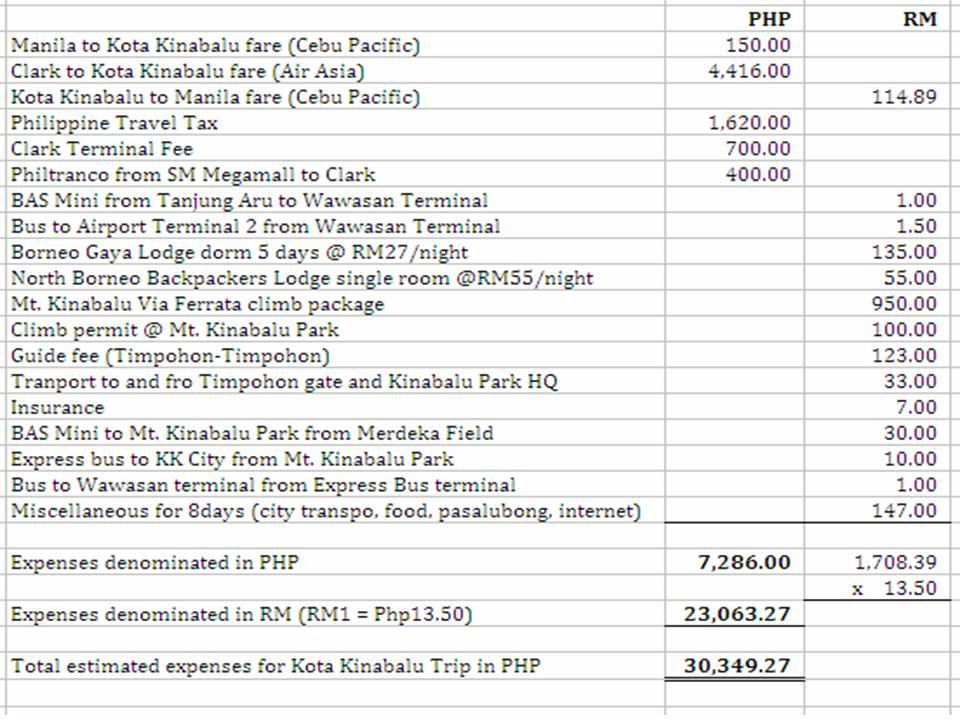 forgot to include the RM30 tip I gave to the guide