From the planning stage of this trip, we told ourselves that we will spend our little resources only on important expenses like transportation and fees. We agreed to dine humbly, and if manageable, cook our food. I even brought Liz's moonwalker stove and my cookset to minimize food expenses.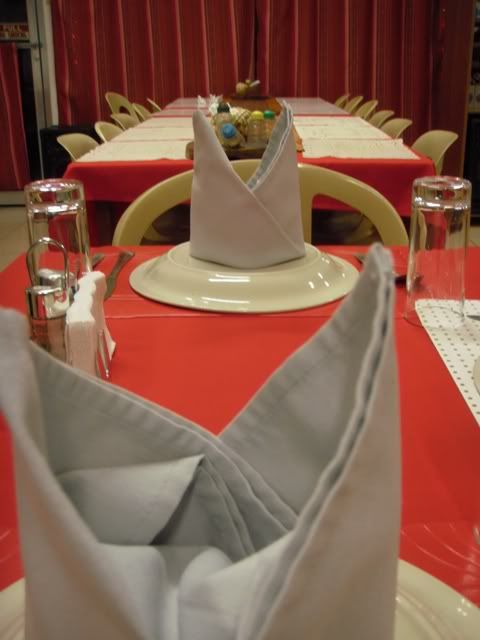 table setting @ Hiro's Cafe
All throughout the trip, we almost successfully stuck with the plan (despite of that surprising "catering meal" in Itbayat). Here's our actual meal plan during our stay:
Day1 April 17
Breakfast
– Kuya Marcial's lugawan
Lunch
– paluto of delata @ Ate Beth's store in Sabtang (near the port) + my baon
Dinner
– our baon, al fresco dining in Ivuhos Island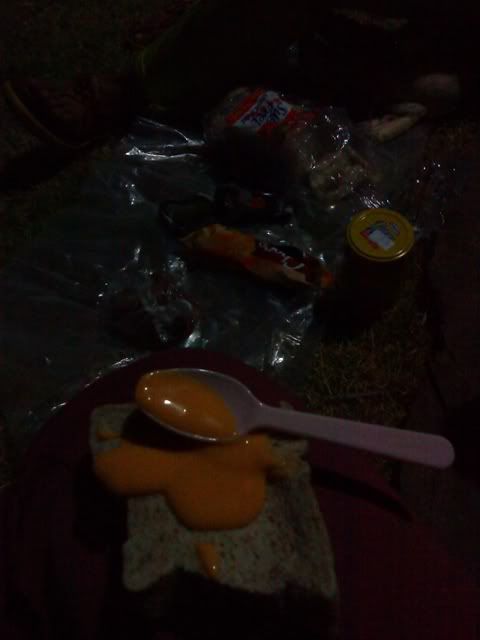 Ivuhos island dinner, via the lamp post where we made camp
Day2 April 18
Breakfast
– noodles @ Ate Beth's + my baon of bread and spread
Lunch
– packed lunch from Ate Beth's store + my baon of bread and Pringles
Dinner
– Westside Grill karinderia
Day3 April 19
Breakfast
– my baon of cashew nuts and few biscuits
Lunch
– catering in Itbayat (tumataginting na php200.00/pax)
Dinner
– delata + yung tinakeout kong left-over from that catering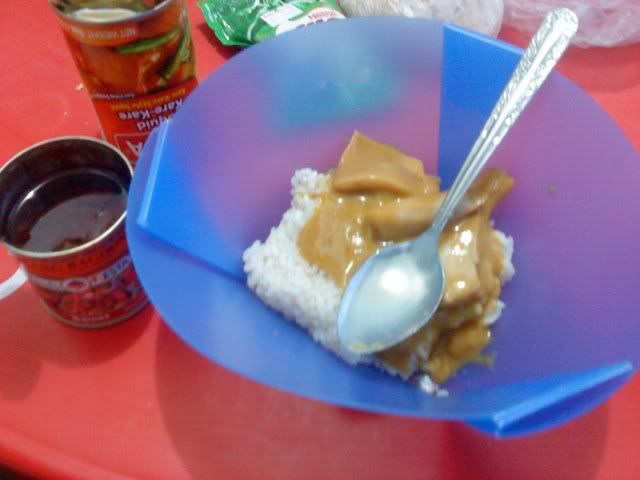 my most delish meal on the trip: canned squid karekare with canned bagoong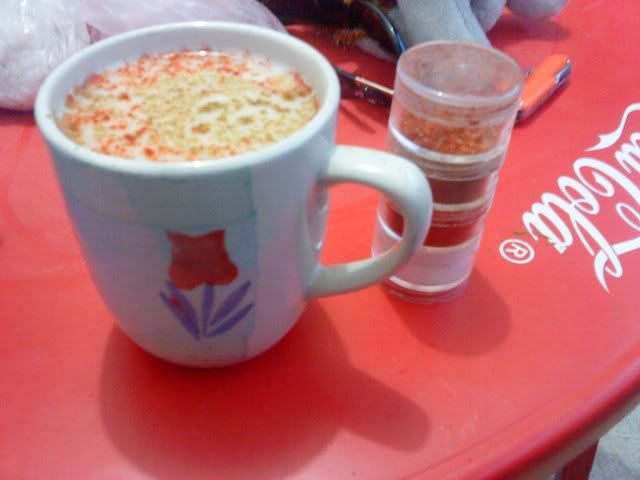 campbell's instant mushroom soup
Day4 April 20
Breakfast
– coffee and my baon
Lunch
– sotanghon with century tuna c/o Ms. Mae Paner, and my delata
Dinner
– Westside Grill Carinderia
Day5 April 21
Breakfast
– Kuya Marcial's lugawan
Lunch
– packed lunch at Mt. Iraya's summit
Dinner
– Hiro's Café (finally!!!!)
Day6 April 22
Breakfast
– cup noodles in a store
Lunch
– packed bread with scrambled egg (paluto from the same store)
Dinner
– left-over of packed lunch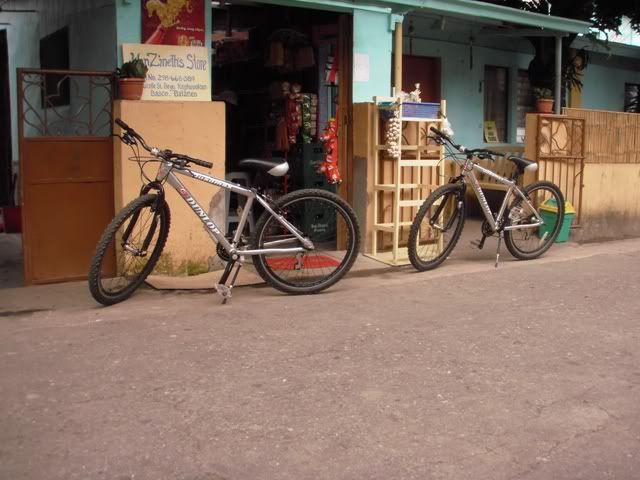 store where we requested cooked eggs and hot water for cup noodles
Day7 April 23
Breakfast
– Kuya Marcial's lugawan
Lunch
- Carmelino's Grill (Old domestic Airport-me only)
In general we had very cheap food expenses. What got me are the extra supplies like Gatorade, chichirias, dessert from SDC, Coke, Cobra, and numerous buko juice and kukutins.
Hiro's Café
– we ordered half of their Hiro's platter which costed Php1,000 on full order that is good for 4. (Php500 to be shared by 2 pax). The platter does not include rice so that's additional Php30.00 for Turmeric rice, and Php40.00 for bland, brewed coffee. I ordered additional SML (php35) and french fries (php50) while waiting on our order.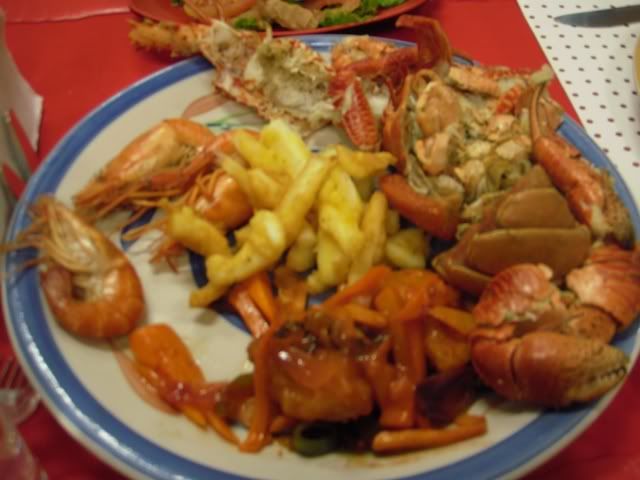 Prawns, lobster, coconut crab, calamares, sweet and sour fish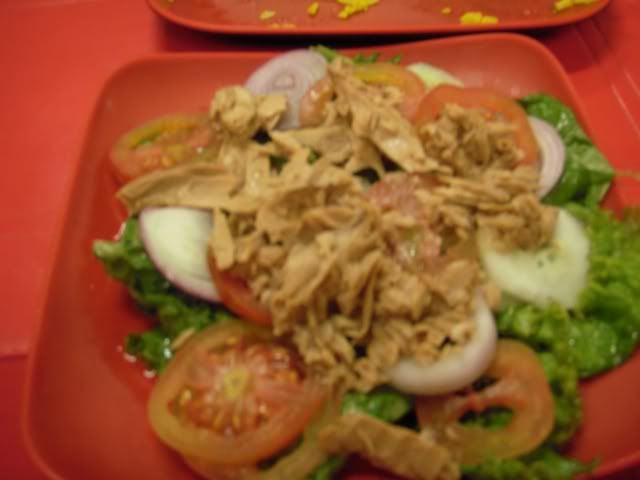 matubig na salad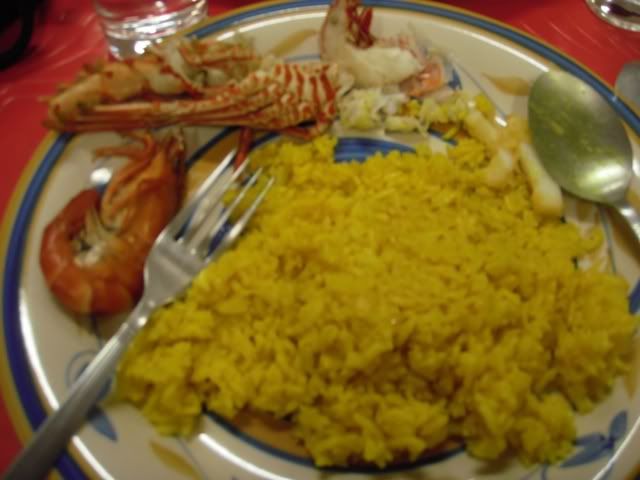 plateful of turmeric rice
Catering in Itbayat
– I failed to get the name of the cook and the name of the establishment because we were surprised at the cost of eating here. We were served with a day old fried flying fish meatballs and sautéed veggies. It's just disappointing. Remember to bring or cook your own food while in Itbayat. I took some of our left-overs home for dinner. I didn't ask if it is allowed, I just proceeded to pack the left over food. Meals here costs Php 200 per person, irregardless of how much you eat.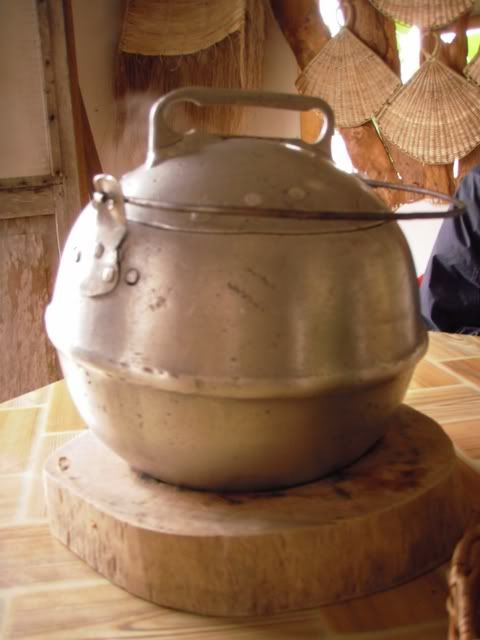 rice pot
sautéed veggies with deadly Star margarine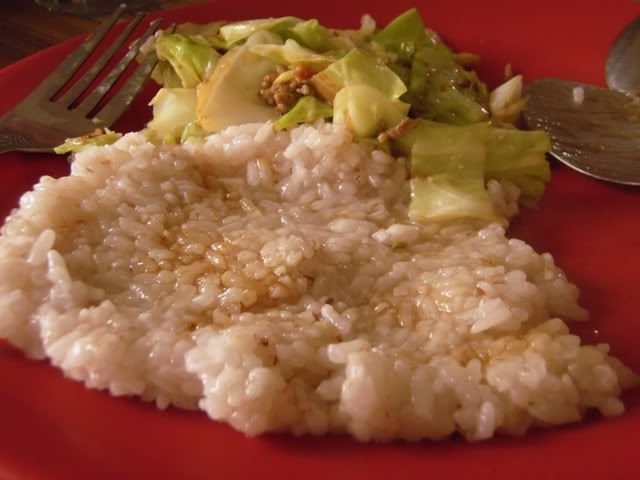 our Php200 meal
Westside Grill karinderia
– they have pretty decent food, bbq and fishballs and stuff on the side. One meal with rice averages Php65.00.
façade of the closed-for-holidays Westside
SDC
– this is the town canteen, most of the people you ask will direct you here. They have a wide range of choices including burgers and cakes. Meals here also cost Php50-70.
Carmelino's Grill
– I indulged myself when in got back in Manila. I ordered their Seafood Paella (which surprised me because the rice is separated from other ingredients), SML and baked tahong. Meals on the average are below Php200.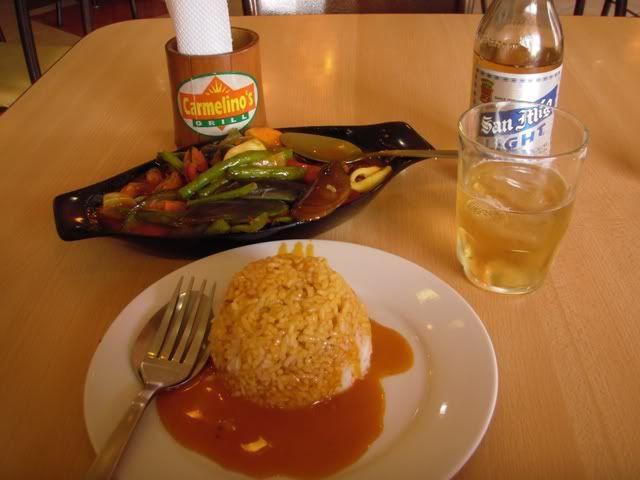 weird paella
We tried to locate Casa Napoli, to no avail. When I come back here, I'll try to include foodtrips in my budget. But for now, I am contented with how we fared with the food expenses. =)