It never occurred to me that I could lose my travel pet, stuffed toy cat while on the road. I took it for granted that he will always be there. Sadly, I lost him during my flight to Basco on that 6-seater plane.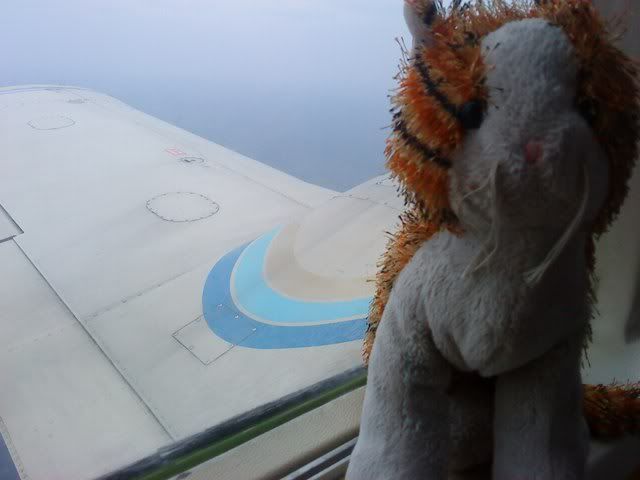 last pictures aboard the mini-plane, before he got abandoned as I deplaned
I only noticed that he's not around when I riffled through my things and realized he's not there. That was our night in Basco the same day of that flight. I even went to Basco lighthouse and Naidi Hills without noticing he's already amiss!
When I concluded that he might be left behind, I tried to recall the places that I might have left him. Westside grill where we had our early dinner, the plane… yes the plane! I distinctly remembered that I took pictures of him in the plane window, and could not remember bringing him down during deplaning.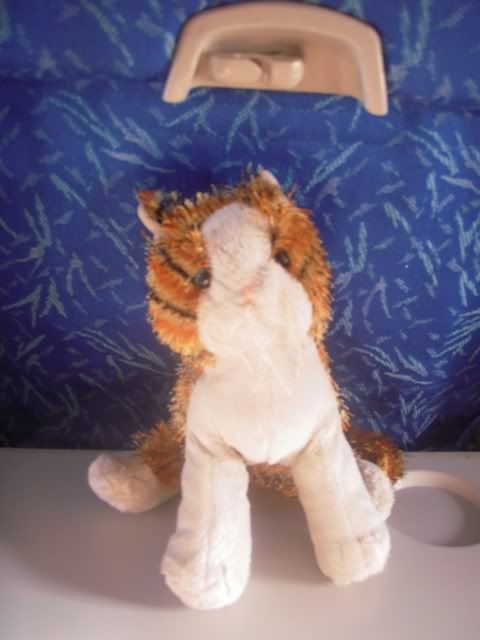 excited about Batanes: aboard SEAIR on our way to Basco
I texted the good Ate Pina in the hopes that he's in good hands. I was relieved when she confirmed that I left him on the plane. It weighed in my heart though that he was FLOWN BACK TO ITBAYAT, and that he could not be flown back to Basco till Saturday. We will board the 7:45am flight back to Manila that same day. I instructed Ate Pina to keep him safe (lols) while I hatch a plan on how to get him back.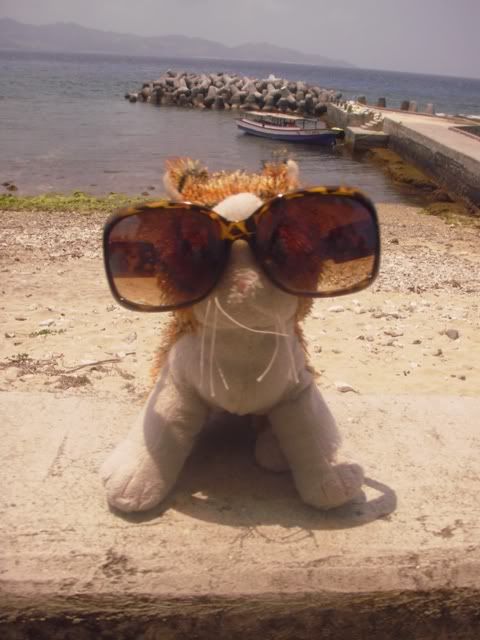 sunning up @ Radiwan port in Ivana, Basco
For my last 2 days of Batan travel adventure he was amiss. Mt. Iraya climb and bike tour. During those times that I contemplate on how we will be reunited. I know that most of the people that have heard of this loss would just think that I would give him up. No, not that easy. He's an expensive toy, and one of a kind.
It was only during our homeward walk from Mt. Iraya climb, as I passed by the closed Basco airport, and chatting with the Civil Aviation Authority personnel that I managed to think of a possible way, without me expediting a cent.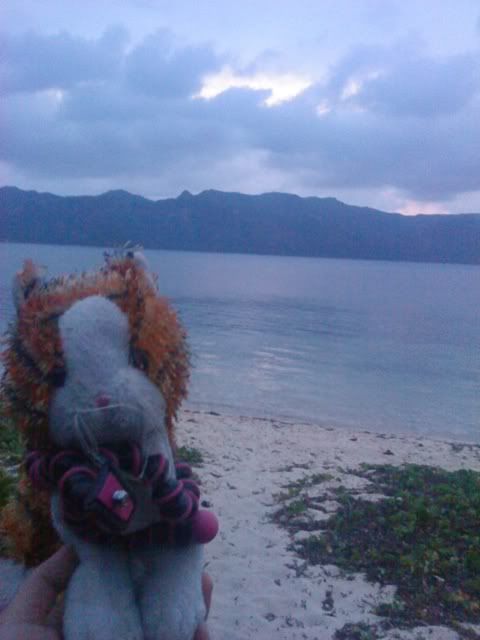 breaking dawn @ Ivuhos Island shore
First and foremost, I thought of the courier LBC, or the Ivatan Forwarding Services. But the problem lies on the fact that he's still in Itbayat and I have no idea how to get him to LBC or IFS office with me in Manila already. And I could not bear the thought that Ate Pina might consider returning him to me a lost cause.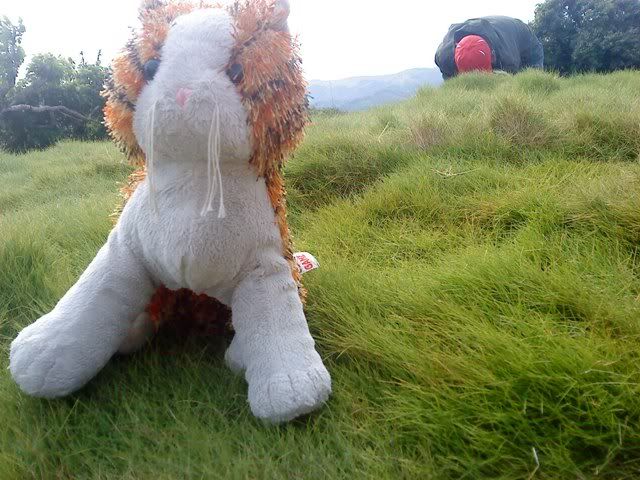 @ Mt. Korobonan grass patch
A good and sound plan is to have him fly the first flight of Royal Air Service to Basco, and there the SEAIR personnel I contracted to do favors will put him on cargo for the next SEAIR flight back to Manila. Great idea!
I boarded the plane and left Basco half-heartedly around 7:45am, and reached the Old Domestic Airport around half past 9am. Around 10am I received a forwarded message from Liz, it's Ate Pina reporting that my pet cat has already reached Basco and in the hands of SEAIR personnel. Then I received a message from SEAIR personnel that my cargo was given to the flight attendant and now on the flight going to Manila.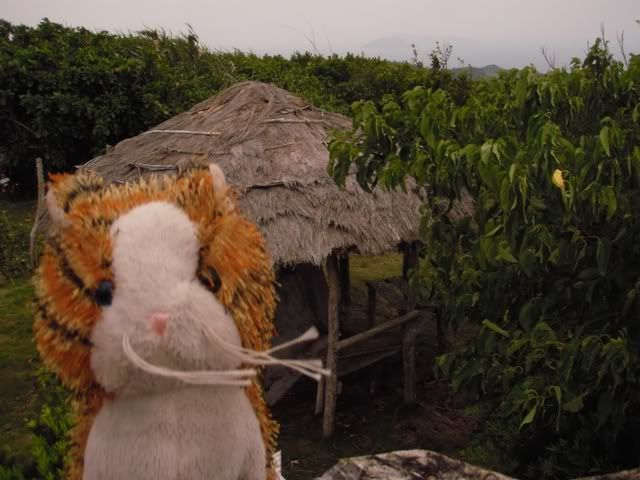 @ viewdeck of Mt. Korobonan, Itbayat
With high hopes I waited for BASCO-MANILA 10am flight to arrive. It was scheduled to land at 12nn, so I passed time and had lunch at the nearby Carmelino Grill.
I overeagerly awaited on the baggage carousel, but was a bit nervous when it stopped and no other luggage/stuff were placed to the conveyor belt. I then approached a man in SEAIR uniform gallivanting around the area and asked him about a certain cargo given to the flight attendant etc.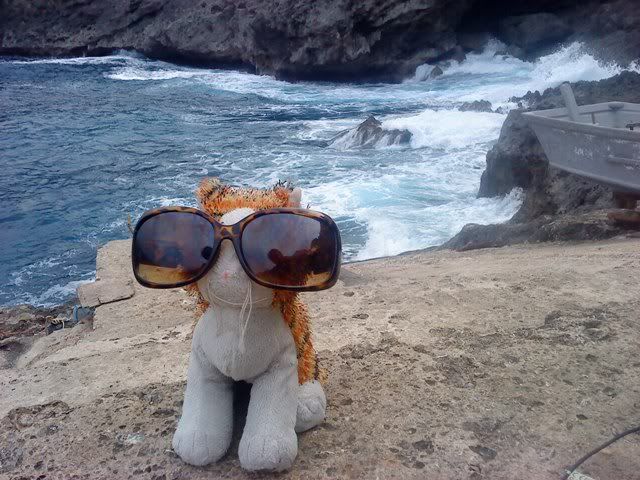 early morning @ Paganaman port, Itbayat
He then asked me my last name, and told me to follow him in their office. Excited much! Turns out he was specifically handed out to the cargo officer in Manila, and I was requested to sign a logbook for his release. I can't thank enough the good hearted people of Batanes for this reunion.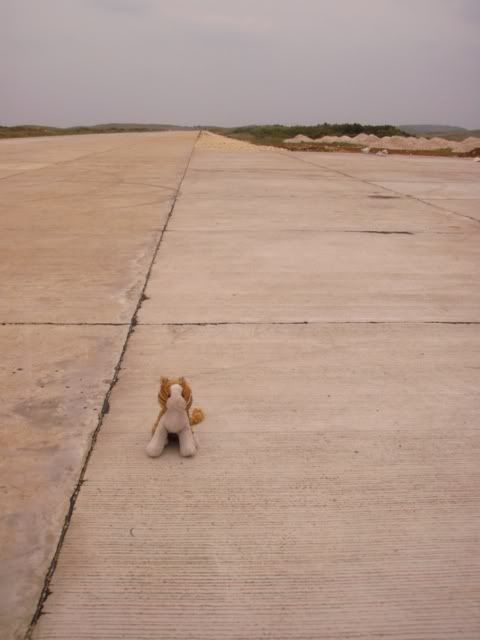 @ Itbayat runway
Whew! Me and my stuff toy, we flew two different flights back to Manila, and I smiled at the thought of me still at the airport impatiently waiting for his plane to land.
@ Chavayan village