Ok, after my barfing experience enroute to Itbayat via M/B Itransa, I promised myself that in going back to Basco our first option would be to take the 6-seater flight. There are two ways to get to the very isolated and largest of the Batanes islands, via the cruel sea and via the sky.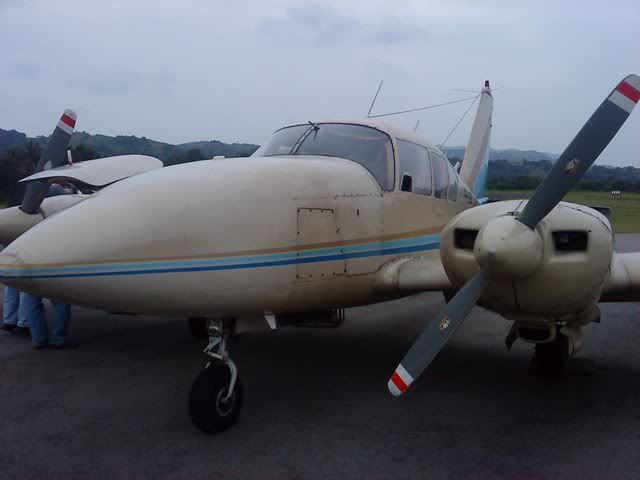 the 6-seater plane profile
We approached their desk at the Basco Airport upon our arrival to inquire if they can accommodate us for a flight to Itbayat on the same day. They couldn't assure the availability of the flight for that day. We learned that they operate on a reservation basis. You have to reserve a slot and pay even though the date and time of flight is uncertain. We decided to abort the idea of flying to Itbayat, and decided to go to Sabtang in the mean time.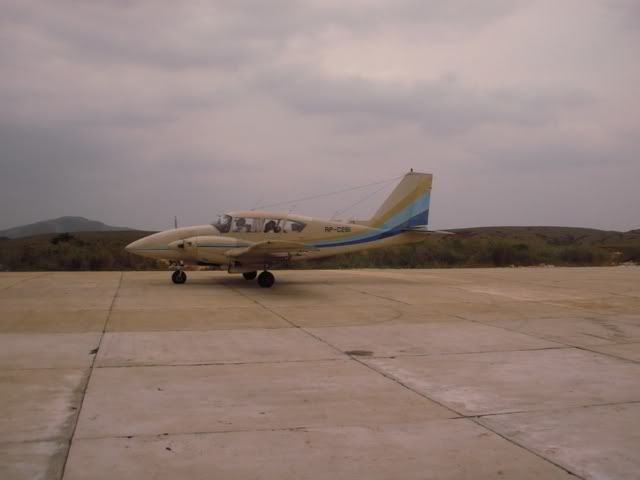 touchdown: after so many hours of waiting for them…. finally!
After our Ivuhos Island stint and on our way to Sabtang centro, we again contacted them if they have a flight that afternoon so that we can maximize our time. Too bad they were fully booked, so we have no choice but to take the boat to Itbayat the day after.
When we checked in at Mrs. Cano's homestay in Itbayat and after several inquiries on transportation schedules back to Basco (it's Maundy Thursday the day after tomorrow), we talked to Ms. Pina – the person in charge of scheduling passengers per flight, to book us a reservation for the last flight out to Itbayat. We would've stayed longer but they told us that the last flight would be Wednesday, and they will resume operation on Saturday, our flight back to Manila.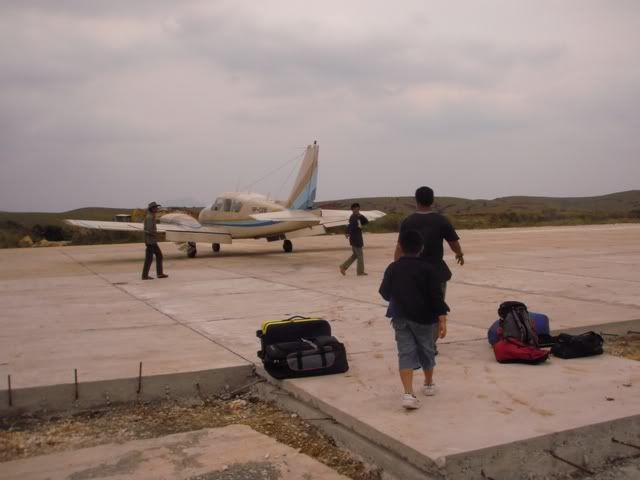 lol @ instant check-in =D
The airport is near/in Raele, and is very far from the town proper. Good thing the plane company provides inland transportation services, they will fetch and drop you off to and from where you are staying. In our case, the government car with Kagawad and Vice Mayor brought us to the airport.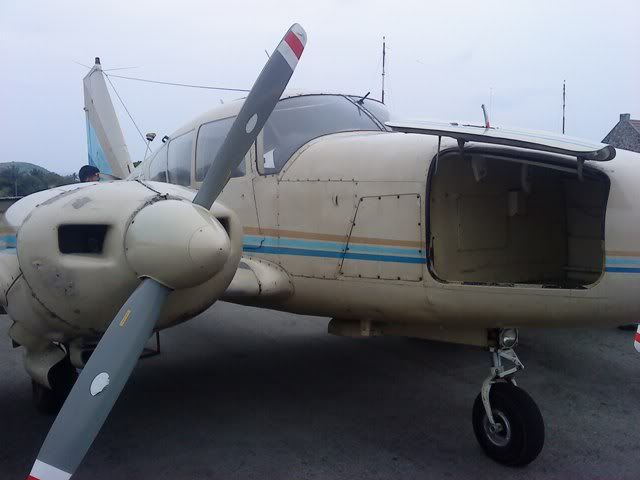 emptied already
They have several inconsistencies with their schedules, which is I think normal to the aviation operations. You have to bear with them. We were promised of a 13:00H flight, but we took off only a bit past 15:00H. They can go out of their way for important persons like the priest from Laoag who will deliver the service one Wednesday morning, or to the Governor who will spend his Holyweek in Itbayat.
cargo section of the mini-plane
At times when their planes are not capable of servicing flyers because of fuel needs. They refuel only in Laoag or Tuguegarao Airport.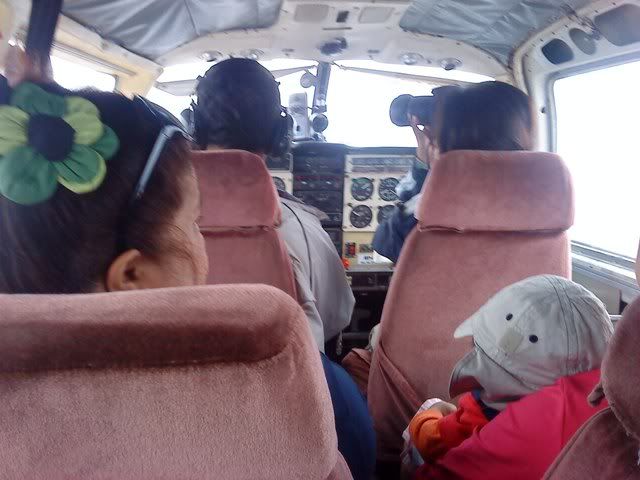 just the 6 of us
Royal Air Service flies daily to and fro Itbayat (except on holidays or as declared) and with several special trips via Tuguegarao and Laoag. Regular fare for Itbayat ranges from Php1,150 to Php1,350 depending on the season. I inquired and was told that for Tuguegarao and Laoag to and fro Basco it's Php 5,300 and Php5,500, respectively. You can inquire though if they have schedule of direct flights of Itbayat-Tuguegarao/Laoag.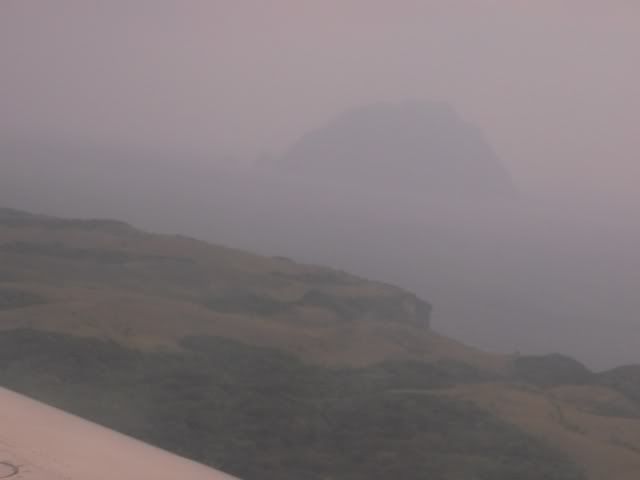 vague silhouette of Di'nem island from afar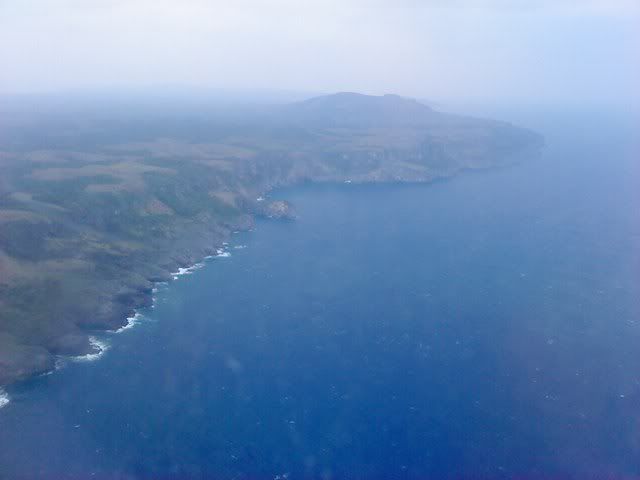 bye bye Itbayat – amazing @ fact that you've got no shorelines at all….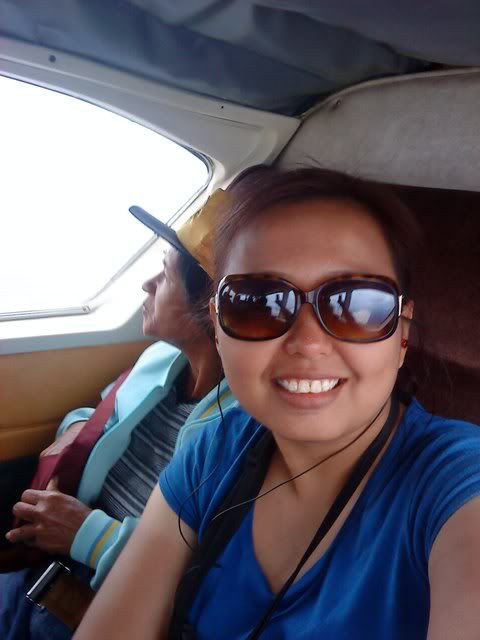 serious si lola, buckled up na…
hia last pic before I left him on the plane…
aerial view: Mt. Iraya and the northern side of Batan Island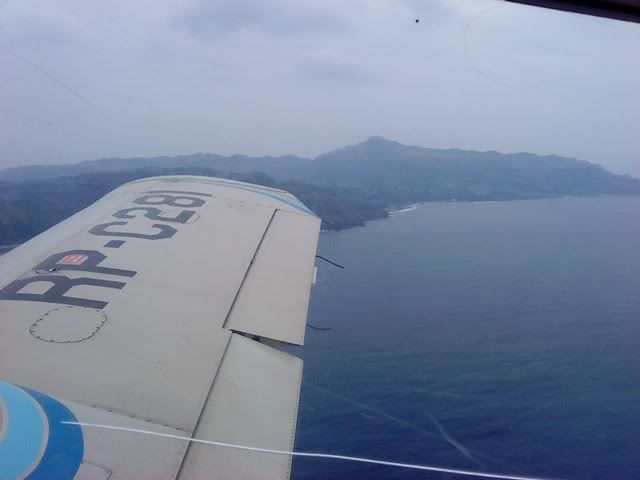 aerial view: southern side of Batan island
The flight to and fro Itbayat takes a little less than 10 minutes, and be prepared to experience twicefold the vertigo of a normal-sized plane. Don't forget to buckle your seatbelts.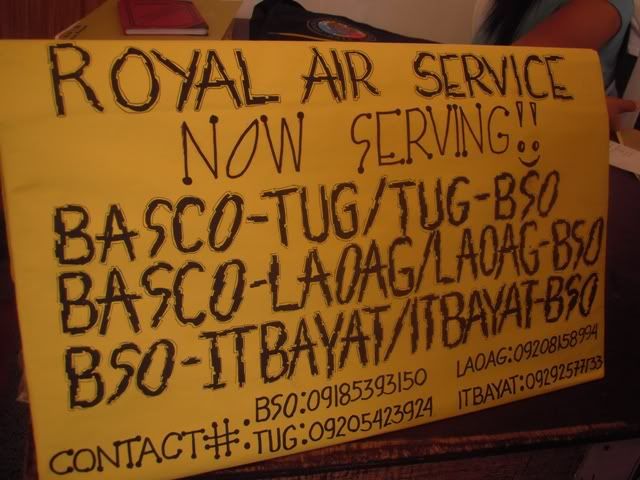 their desk in Basco Airport
Contact numbers:
Basco – 09185393150
Itbayat – 09292577133 (Pina)
Tuguegarao – 09205423924
Laoag – 09208158994