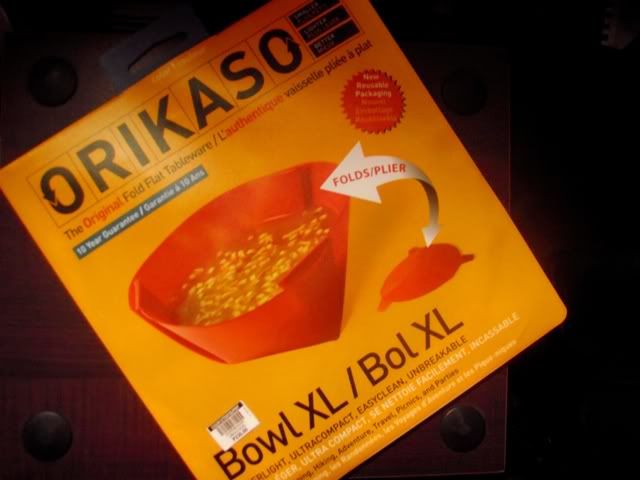 paper flat
Every climber has their own set of mess kits. Mess kits are plates, bowls, spoon, fork, and knife and any culinary related utensil you bring in a climb. But sometimes one too many hikers are not bringing their own mess kits, and eat directly out of cooking pans. Lols.
I have tried eating from a food container, from a plastic bag, from banana leaves, and yes, from cookings pots too. But I am most comfortable eating out of a bowl which can hold soups and rice and main dish at the same time.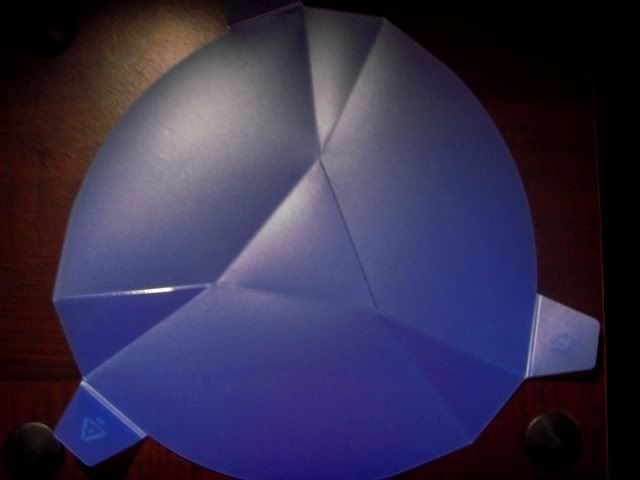 looked more transparent than usual
Space is a big factor every climbers consider when packing bags. We don't normally bring large heavy bowls in a hike. It is almost a luxury to have something similar to it. So when I saw this foldable bowl, I just fell in love.
I first bought one back in 2008 when I went shopping crazy for my Mt. Pulag climb. Since then it had been a climb companion till I lost it in a horrible taxi ride from Bukidnon to Cagayan de Oro. I never went to replace it till now.
flat to bowl in an instant
I am saddened by the realization that the quality of the product is not as satisfactory as before. The material used is thinner and more prone to damage than the one I previously owned. But I am keeping my fingers crossed that it will serve me well.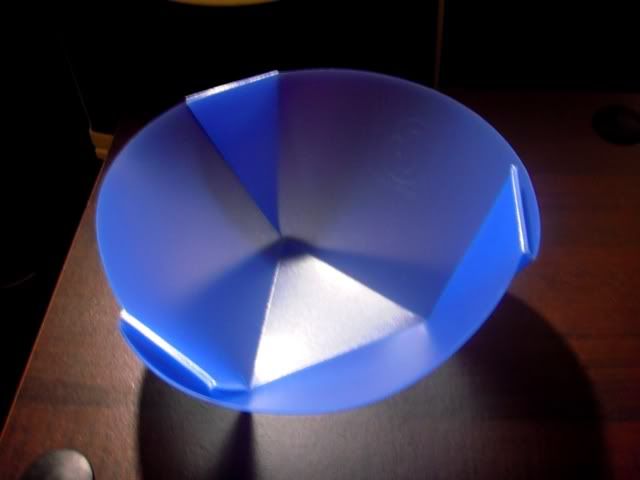 this will hold my future noms
I bought this at Conquer shop in Robinsons Pioneer for Php.230.00. Available also in red and green, and comes in different shapes and sizes (plate, bowl, cups, etc). Do check them out and see what can be useful for your climb.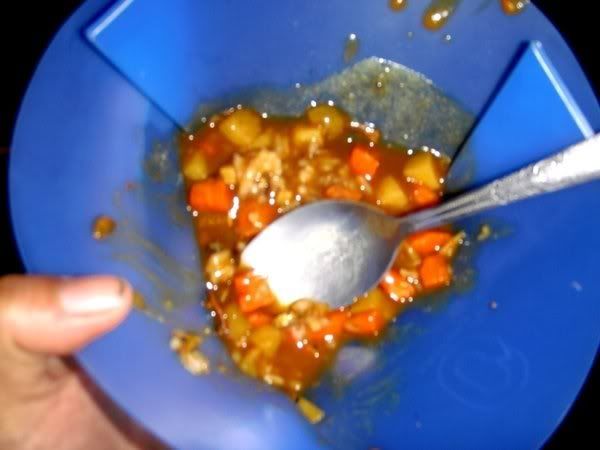 last picture taken of my poor baby